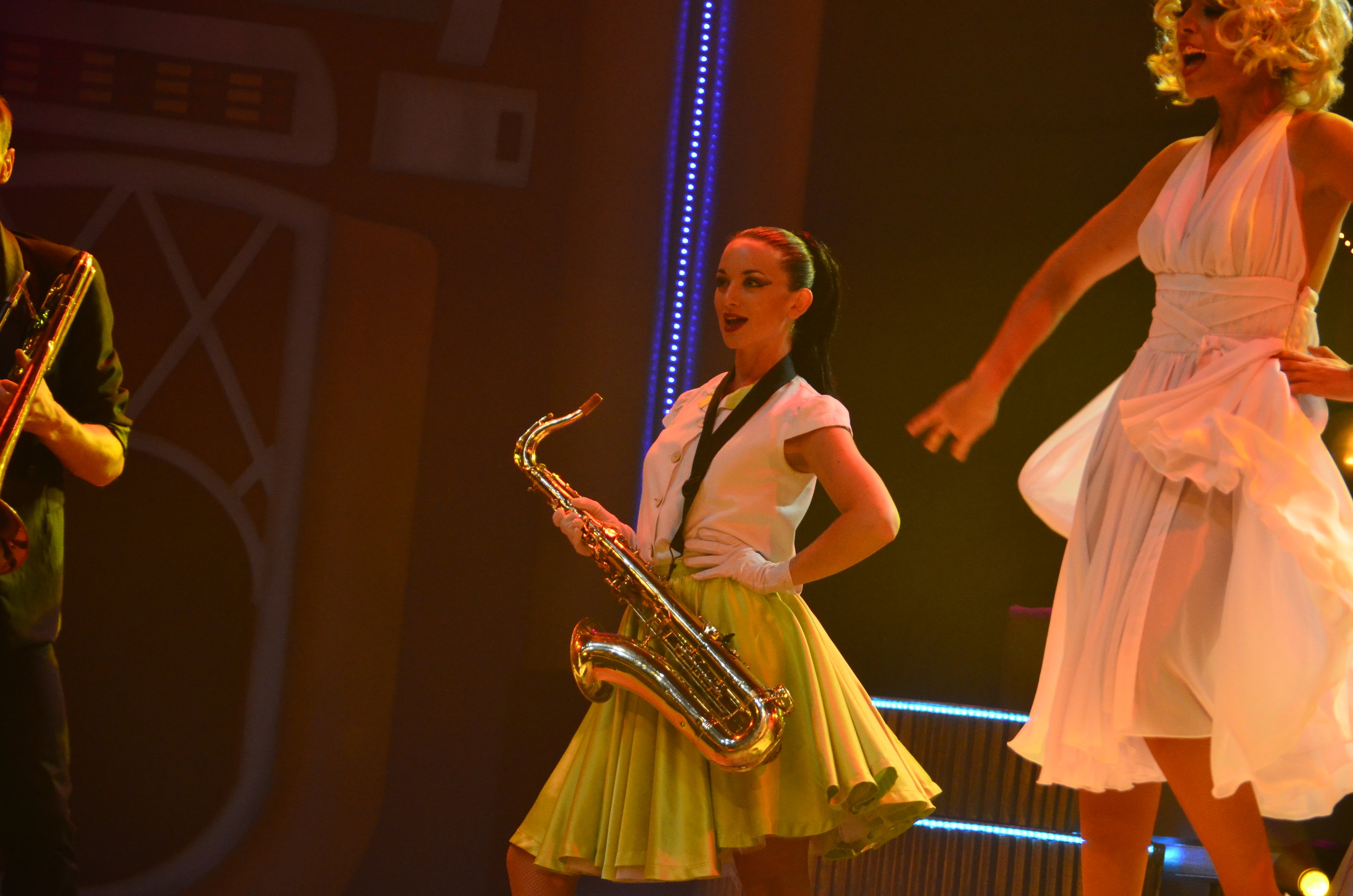 Jazz & Commercial: my ticket to exciting adventures
I started my jazz and commercial training in London Studio Centre and really grew to love it as I started performing in Micheal Jackson themed shows and shows excerpting The Lion King with World of Wonders in Antalya, Turkey. Not long after this, I started working as swing dancer for Portaventura's Theatre in We Are Music Generation, dancing different jazz styles from 50s through to Queen and Lady Gaga (2013). I performed with Akshay Kumar in the Zee Cine Awards Ceremony as a commercial dancer in 2014, as well as backing dancer for music videos with Bosco-Cesar Dance Company (2014 and 2015). I performed alongside hip hop dance crew The Royal Family to their most well known choreorgraphy from Justin Beiber's Sorry in the NSCI Dome, Mumbai (2016). I continue to teach jazz, street dance and commercial on a freelance basis in London alongside my training. I perform every week with The Folly Mixtures in either Club Tropicana, Cafe De Paris, Privee Knightsbridge, Bunga-Bunga and various other cabarets across London, performing samba, burlesque and cabaret style jazz shows.
Want a jazz, commercial, musical theatre style jazz or street dance work shop for your school/college?
Want to train in street dance or break the ice with a private class? See AK Dance Studio for street dance class times
Casting jazz/commercial dancers for your upcoming shows/productions?
Credits:
The Folly Mixtures, Burlesque and cabaret jazz dancer, various cabaret venues across London, August 2016 to present.
Ganesh Hedge Dance Company: Commercial dancer for the Aditya Birla Awards ceremony, NSCI Dome, Mumbai, November 2016.
2-2 Live Entertainment, cabaret dancer and showgirl for London Cabaret Club, November 2015
Bosco-Cesar Dance Company, Bollywood dancer for various Bollywood movies under direction of Bosco Martis, May 2015
India's Got Talent, backing commercial dancer, Colours TV Channel, Mumbai, May 2015
Indian Premiership League UAE and Indian tour, intermission dancer, April and May 2014
Zee Cine Awards Ceremony, commercial dancer for live broadcast, Goregaon Film Studios, Mumbai, February 2014
We Are Music Generation, swing dancer for dance ensemble, MMB Productions, Portaventura Theatre, Spain, March - September 2013
Sleeping Beauties, ensemble dancer, Formant Productions, Millfield Arts Theatre, London, February 2013
The Lion King, World of Wonder Hotel Productions, Hyena dancer, Turkey (Antalya) April - September 2012