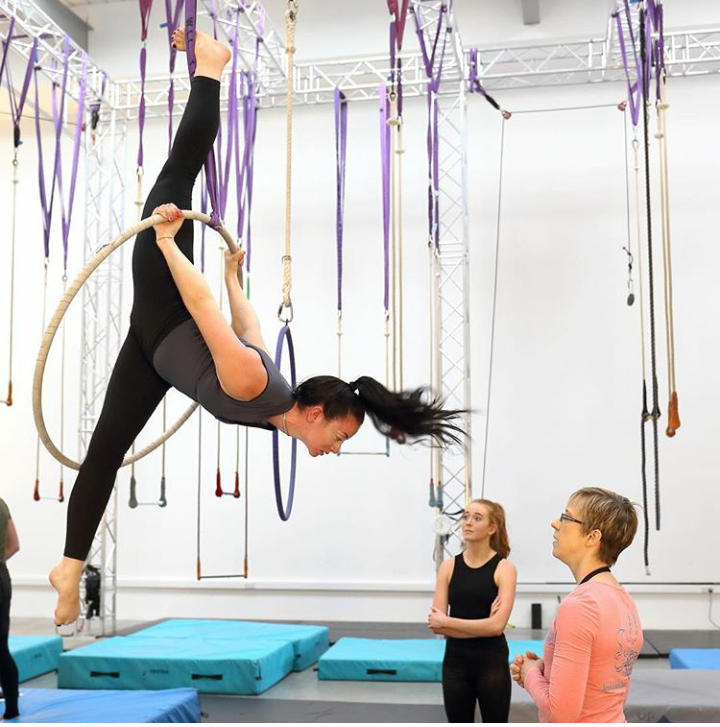 Aerial Dance
I began aerial training in 2014 in a dancer's intensive at My Aerial Home. I was put off straight away by the pain and exertion! However, I slowly began to build some strength and gradually began to love the challenge. Specialising in aerial hoop (lyra), I also am currently training in aerial silks and Spanish Web.
I completed my aerial debut as trainee aerialist with the Carden Circus International Winter tour 2017, where I performed simple and elegant poses in the hoop in the high top!
I train regularly with Freemdom2Fly and My Aerial Home and hope to continue strengthening and developing my aerial skills for more work in the future.
Looking for a simple, elegant hoop performance for your event, production or show?
Credit:
Carden Circus International, trainee aerialist and ring mistress, US tour, January to April 2017.