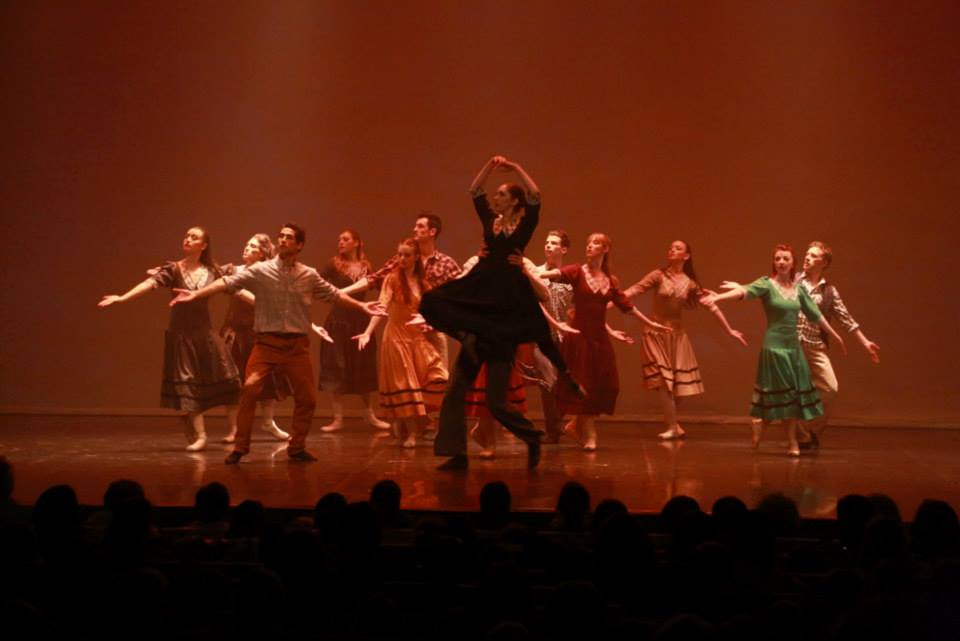 Ballet: My first love.
I began ballet training at a young age with Mary Gibson-Madden. I partook in RAD ballet exams (up to grade 8) and learned classical repertoire from all the major classical ballets. My professional debut was with Cork City Ballet in 2007 as corps de ballet for Giselle. I later performed with them again in 2013 for the Cork City Ballet Anniversary Gala, as corps de ballet in Playboy of the Western World. Following from that, a small group of us dancers from Cork City Ballet choreographed and performed the dolly scene from The Nutcracker in Dublin Castle. In June 2015, I taught ballet workshops to professional aerialists of The Wooden Stage, Mumbai, India. I continue to train and teach ballet on a freelance basis in schools across London and in my own studio, AK Dance Studio.
Looking for a ballet technique or repetoire workshop for your school/college or a private introduction class?
Interested in a ballet barre class? Please see AK Dance Studio for class times.
Casting a ballet dancer for your production/show/shoot?
Ballet credits:
Giselle, Cork City Ballet, corps de ballet, Cork Opera House, November 2007
Cork City Ballet Anniversary Gala, corps de ballet, Cork Opera House, December 2013
The Nutcracker Excerpt, kissing doll solo, Dublin Castle, December 2013